The number of fans of fantasy sports apps has increased significantly over the past few years. The demand for a variety of sports leagues has increased and has emerged as a growing industry with yearly development. Therefore, this is the ideal time to build a sports platform. To make your idea a reality, all you have to do is hire a skilled and committed team of fantasy sports app developers. This industry is a multimillion-dollar industry today, offering fierce rivalry and the possibility to win a sizable sum of money based on their team's success throughout the matches. But a question that usually crosses newcomers' minds.
In this blog, you will understand the tips to hire dedicated fantasy sports app developer:
Is it Safe to Use Real Money to Play Fantasy Sports?
For your kind knowledge, it should be noted that real money can be invested in fantasy sports sites, on which millions of players participate every day. They accept payments using common payment methods like credit cards, debit cards, bank transfers, and well-known online wallets. As a result, you may focus on your app development idea and research the issue to serve a diverse audience and generate enormous cash.
Reasons to Support the Development of Fantasy Sports App in 2023
Sports like football, cricket, and other team sports are very popular worldwide. And they are serious about their chosen sports. And when it comes to using sports websites to play those games. Sports fans can't help but indulge. This promises a significant chance of success for developing a fantasy sports app in 2023 when the IPL is going to arrive in the nation.
02. Low rivalry and High Demand
This industry has millions of subscribers and is a burgeoning industry. Because there aren't many companies willing to cater to such a sizable audience, there is a great need for sports app development. To stay ahead of the competition now is the ideal moment to create your idea and launch an application.
03. Abundant Possibilities
Every sport has multiple tournaments held throughout the year. Therefore, it has a ton of success potential. For instance, there are numerous competitions in the sport of cricket every year, including the IPL, T20, the one-day series, and many more. 
04. It is Secure as Well as Legal
Many nations forbid betting, but the Cricket fantasy sports app is permitted everywhere. Given that it operates very differently from gambling and is focused on your skills. The accuracy of the predictions made and the performance of the chosen team members determine the match's winners. Additionally, to receive money safely, apps like My Team 11 and Dream 11 use common payment methods. One of the reasons why they are so popular and in such high demand worldwide is their legality and security. 
Now pay attention to the advice that must be taken into account before hiring a fantasy sports app developer: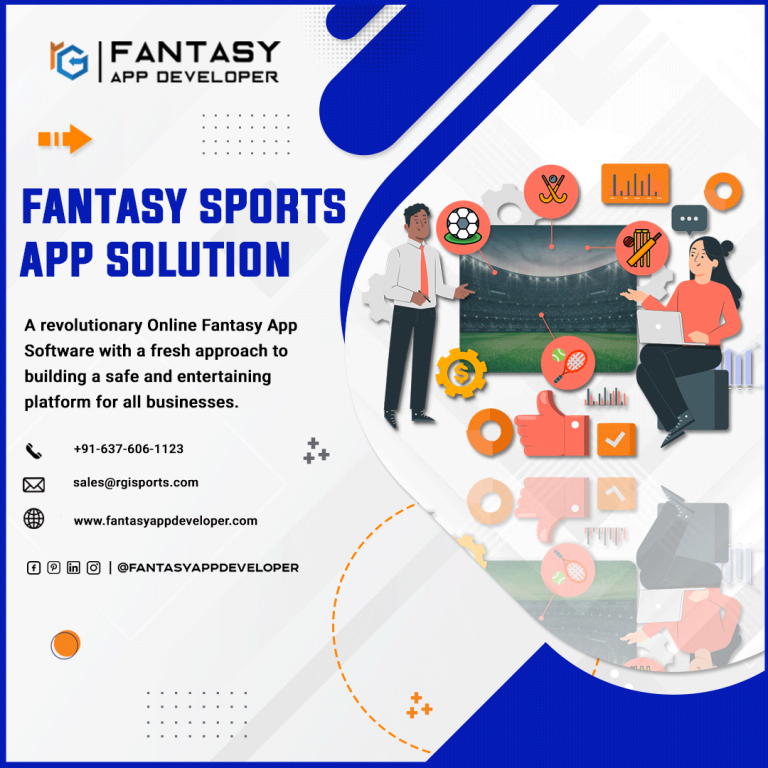 Important Recommendations To Hire Dedicated Fantasy Sports App Developer
Hiring sports app developers for your company idea may seem like an easy endeavor, but it is a difficult one. To hire the top developers depending on your project requirements, you must conduct in-depth market research and possess industry understanding. So, to assist you, we've put together a list of crucial suggestions to take into account when selecting developers.
Setting a budget for the development of your app is essential. since it underpins all of your hiring-related decisions. Some businesses work for less money while others demand regular pricing when it comes to the price of developing mobile gaming apps. It is up to you which one you choose for your project to get value for money, a feature-rich product, and a launch that is a tremendous success.
03. Look for Developers that are Experienced
Always choose to select a group of developers with experience in the production of the sports industry when it comes to hiring them. Since they can manage the project effectively and address any problems that may arise during the construction of the app.
04. Never Sacrifice Quality When It Matters
It is acceptable to have a suitable budget for the creation of your software. However, it does not imply that you should begin to skimp on the application's features, functionality, or general quality in light of the expense of its construction. The success of your application depends heavily on aspects like features, functions, developers, and others. Therefore, you should always take into account the general standard of application creation.
Let's say you decide to hire inexpensive developers for your project. They wouldn't have the necessary industry knowledge and experience. As a result, a low-quality product may launch with numerous defects and a dearth of features and functionalities, which will negatively impact the application's overall quality. And all of the time and resources you spent developing the software were in vain. As a result, it is essential to work with sports app developers from a reputable company.
05. Examine the Completed Projects
It's critical to review the developers' prior work to ensure that they are the best fit for your project. It will offer you a sense of the caliber of their work and the process they use to finish a certain assignment before the deadline. Their other attributes, such as their design and development prowess, will also be projected through their prior work. In addition to this, you can go over reviews and comments on earlier projects. It will dispel any questions you have about whether the time and money you will invest in the developer will be worthwhile.
06. Famous Fantasy Sports Development Company vs. Freelancer
The decision you choose will be entirely based on the scope of your project. A freelance developer is advised if your project is tiny or simply needs a few small adjustments made to the current program. On the other side, you now need to start from the beginning on a completely new project. The best course of action is to hire a group of skilled developers from a reputable development firm. Because you released the company from all of your worries about developing the app when you hired a reputable development company, you are now free.
07. The Need for Communication
If you decide to hire a fantasy sports app development company, you won't have to worry about that issue anymore. Nevertheless, you may need to communicate with the development team or project management. to be aware of the progress being made and to explain your needs appropriately. For this reason, it's crucial to conduct interviews before deciding to hire a developer or a group of developers for your project. You can get a sense of the competitors' communication abilities from it. Do they communicate well with the company owner or poorly?
Looking skilled developer for your Fantasy Sport App? Or Exploring a ready-made solution? Let's discuss with us on coffee.
In this digital age, one of the booming sectors is fantasy sports. With millions of sports fans, the business has a fantastic possibility to take off quickly and generate enormous profits over the long term. The only thing left to do is release a high-quality product with lots of features. So why are you still waiting? Choose Fantasy App Developers, a reputable firm that develops sports apps, and launches your app to service millions of people.