2021 has been a busy year for the online gaming sector. It was never surprising that sports fans switched from offline to online games, especially fantasy sports, given we are a sports-loving society. Even before the lockdown, the fantasy sports sector was expanding, but the pandemic's prolonged grip on the nation encouraged many people to participate in live gambling. Fantasy sports participation has increased by 2,500% in the last ten years. The number alone demonstrates the enormous fan base of the specialized business in India.
Gaming is a popular pastime across the nation, and fantasy sports are capturing this zeal for sporting events. Without a doubt, fantasy sports are becoming a forum for applauding, creating gaming strategies, and improving virtual sportsmanship. By 2022, India will have over 829 million smartphone users, which will increase the number of sports fans who participate in fantasy sports. In light of this, a select few fundamental elements will determine how fantasy sports develop in India.
Exceptional Expansion of the Online Gaming Industry
With the development of digital technology, the gaming business has been steadily evolving. It is rapidly increasing and taking full use of new technology advancements, improved internet access, and reasonably priced cell phones with feature-rich devices. Additionally, the decline of tech-savvy gamers is hastening the expansion of multiplayer and skill-based gaming. 
As technology develops, the gaming industry is continually experimenting with technologies like artificial intelligence, blockchain, augmented reality, and virtual reality to improve the user experience. The Indian gaming market is anticipated to reach $3.9 billion by 2025 thanks to the developing digital ecosystem, which will promote the expansion of the fantasy sports market.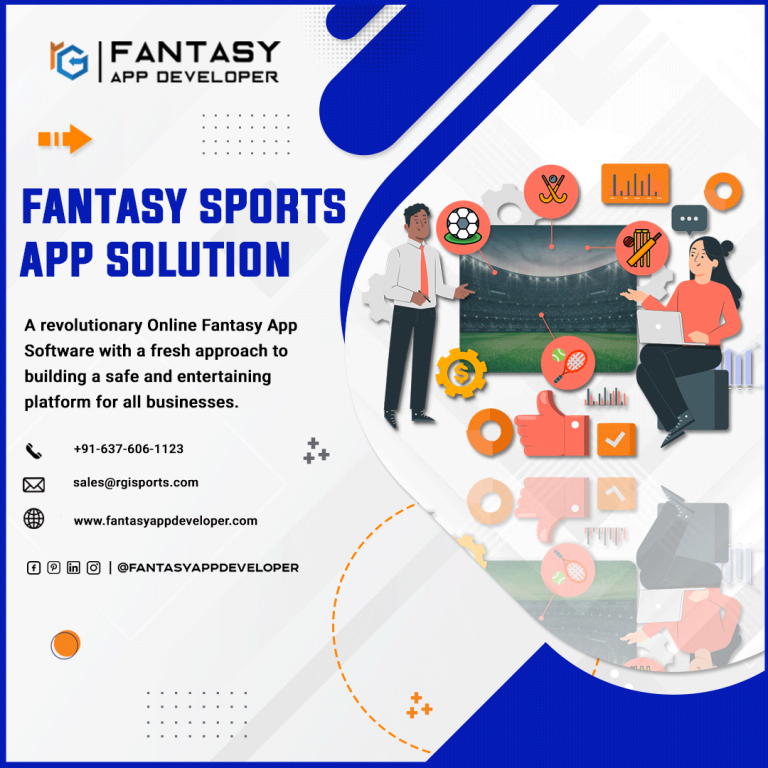 Increasing Investment Levels
For many people, especially the younger, tech-savvy generation, gaming has established itself as a staple form of entertainment. In India, fantasy sports are gaining popularity. Fantasy sports let fans of kabaddi, football, and cricket feel more connected and involved. According to research, there will be 170% more gamers will be in 2019 than in 2021. 
Fantasy sports platforms, one of the gaming industry's fastest-growing areas, have attracted investments totaling over $112 million over the last five years. Fantasy sports players have benefited from people's unrelenting love of fantastic games, affordable data plans, and smartphones, which have helped them advance to the forefront of growth. According to a report by Ficci-EY, the Indian fantasy sports market is expected to grow at a 32% CAGR to reach 2.5 billion by 2022.
Sports Leagues are Starting to Appear, Which Will Help Fantasy Sports
In India, there were over 360 million gamers in 2020, and by 2022, it is anticipated that there will be 510 million. Fantasy sports and other skill-based games allow participants to experience the thrill of live athletic events. Many people have always wanted to create their teams and participate, and fantasy sports fulfill that ambition. 
The popularity of fantasy sports, which combine skill and enthusiasm, has grown as a result of the widespread viewing of new sports leagues and competitions like the IPL T20, ICC Cricket World Cup, and Vivo Pro Kabbadi League. Fantasy sports and these new Indian sports league trends are inextricably linked. Through channels like sponsoring sports teams, leagues, and players, the Indian fantasy sports industry made over Rs. 300 crores in contributions to the sports industry in FY21, and the trend is expected to continue in the years to come.
Looking skilled developer for your Fantasy Sport App? Or Exploring a ready-made solution? Let's discuss with us on coffee.
Fantasy sports have risen to prominence as the country moves towards the gaming sector of the internet world. As a result of the nation's unique position for cricket, other sports fans who participate in football, Kabaddi, and hockey are seeing a spike in sales. Fantasy sports, a new gaming genre, has been growing nationally thanks to its real-world sporting events. While hockey, football, and kabaddi are also gaining popularity, cricket continues to occupy a particular place in the hearts of all sports fans.
The fantasy sports market in India is poised for expansion because of its continued popularity, technological developments, and higher investments. If you look forward to any assistance in the process of developing any sports and fantasy apps, contact us freely, because we at Fantasy App Developers cater to the needs of all kinds of customers and work to provide the best and the most budgeted sports app solution to our customers.