Do you want to build your online presence? Looking for services that can ease the app development process of your business? We have something for you – White Label Solution.
White label solutions are pretty common in retail industries. And now, the offline stores or start-ups that are planning to build their online presence are choosing the White label solution over going all from the scratch. White labelling is also gone by the name private labelling.
Being a business owner in 2022, one needs to be smart and wise to choose the services that save your time and effort. Choosing a White Label Solution to operate your online business is the smartest decision you can make today!
What is White Label Fantasy Sports Solution?
When Fantasy App developer builds a Fantasy sports software in advance and sell it to the entrepreneurs allowing them to keep a unique name on their own, it is known as a white label solution.
Here we have done small research to find how challenging and beneficial a White Label Solution is for Fantasy Sports.
Market Overview of Fantasy Sports
In 2018, the global Fantasy Sports market was $13.9 billion and it's expected to be a $33.2 billion industry in 2025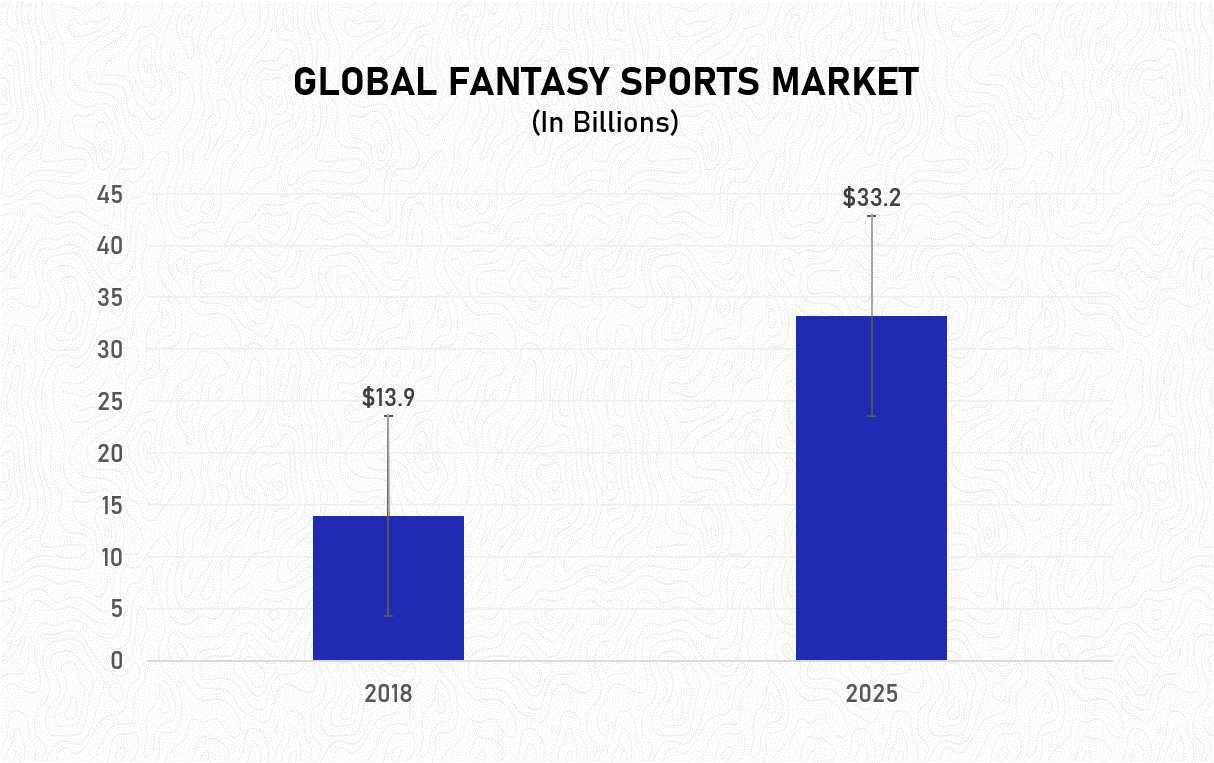 In the US 85% of startups or entrepreneurs prefer white label fantasy sports solutions. While 56% of these companies are choosing a ready-made solution to save time and cost.
Benefits of Fantasy White Label Solution
There must be some reason why both new start-ups and well-established companies, choose White Label solutions, over going for a solution from scratch. And, after doing a bit of research and studying their feedback, we have found out a few reasons, which makes White label solution – a favourite of all.
The quickest and most effective way of creating your own brand in the Sports industry is by choosing a white label solution. By mixing and matching different services; one can bring multiple vendors together to increase your brand visibility. White Label solution is most effective for the new start-ups and businesses who have zero knowledge about the fantasy sports industry. 
Developing fantasy sports software from scratch requires a lot of expertise, effort and time. Developing from scratch is a long process and if you want an instant solution; a white label solution is a key for you!
When you are choosing a ready-made Fantasy sports solution, you are saving a lot of your time. This saves you from the long and tiring method of software development. You can use this saved time and energy in promoting your Fantasy sports platform.
White label solution is not only good for start-ups only but also advantageous for big businesses and enterprises. Big enterprises seek the help of third-party services to promote their brand. This promotion will increase the ROI via using advanced sales and marketing services.
Experts' guidance of the White label solution provider company will help you to build your company's name. With the advanced knowledge and experience in Fantasy Sports app development, Fantasy App developers can share some insights with you to build your own brand name in the sports industry.
Just pay Fantasy app developers for their work, and take advantage of their years of experience in the fantasy sports industry.
You cannot estimate the cost and resources required to develop the Fantasy Sports platform and offer no guarantee of success. Ready-made solutions are built by advanced and experienced developers who have made such amazing apps and now those apps are leading the market.
Challenges in White-label Fantasy Solution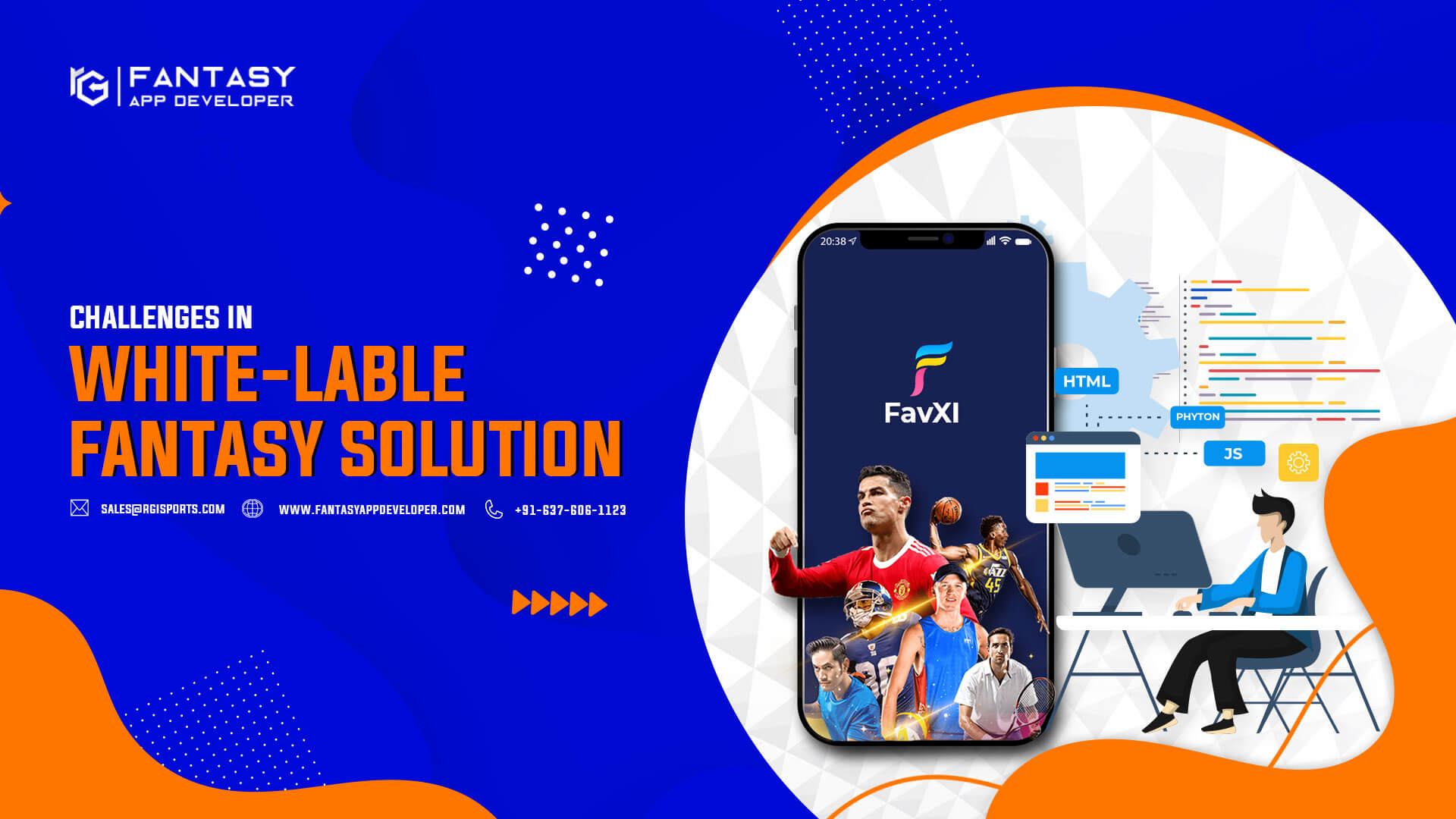 However, Fantasy Sports White label solution is all easy; but sometimes you might end up facing something which is quite challenging to solve. But when you have Fantasy App Developers' expertise; all challenges are faced smartly and efficiently to bring the best functional Fantasy sports solution on the platform.
- Frequent miscommunication
While opting for the Fantasy Sports platform, you are not communicating directly with the project team. You will be taking the assistance of a third-party company and there are high chances that when you pass information it could be distorted till it reaches the required person. This distorted information often becomes a misunderstanding among the sender and receiver.
It is one of the challenges which needs to be carefully dealt with while choosing the Fantasy Sports White label solution.
White label solution is a ready-made fantasy sports software; you get it fully developed. And because of this; you will not be aware of a lot of technical tools and details of the software involved in the Fantasy sports software development. Due to this any changes in the platform will be quite challenging.
If you are someone who has a lot of ideas in mind for your Fantasy Sports software; it will be the greatest challenge for you. But experienced Fantasy Sports developer knows how to get through this and make required changes as per your wish.
After some time, the white label solution can become quite costly. Prefer to not make huge changes in the pre-build Fantasy Sports platform. Because doing modification in the ready-made solution is not an easy task for the white label solution providing company.
If you don't have something in mind; the White label Fantasy Sports solution is best to enter the sports industry.
Sometimes there are branding issues in the white label solution. These solutions are clone apps of the apps already present in the market.
Branding and authenticity will be a challenge for you. It is advisable to integrate your own unique idea, feature or different branding to solve the branding challenge.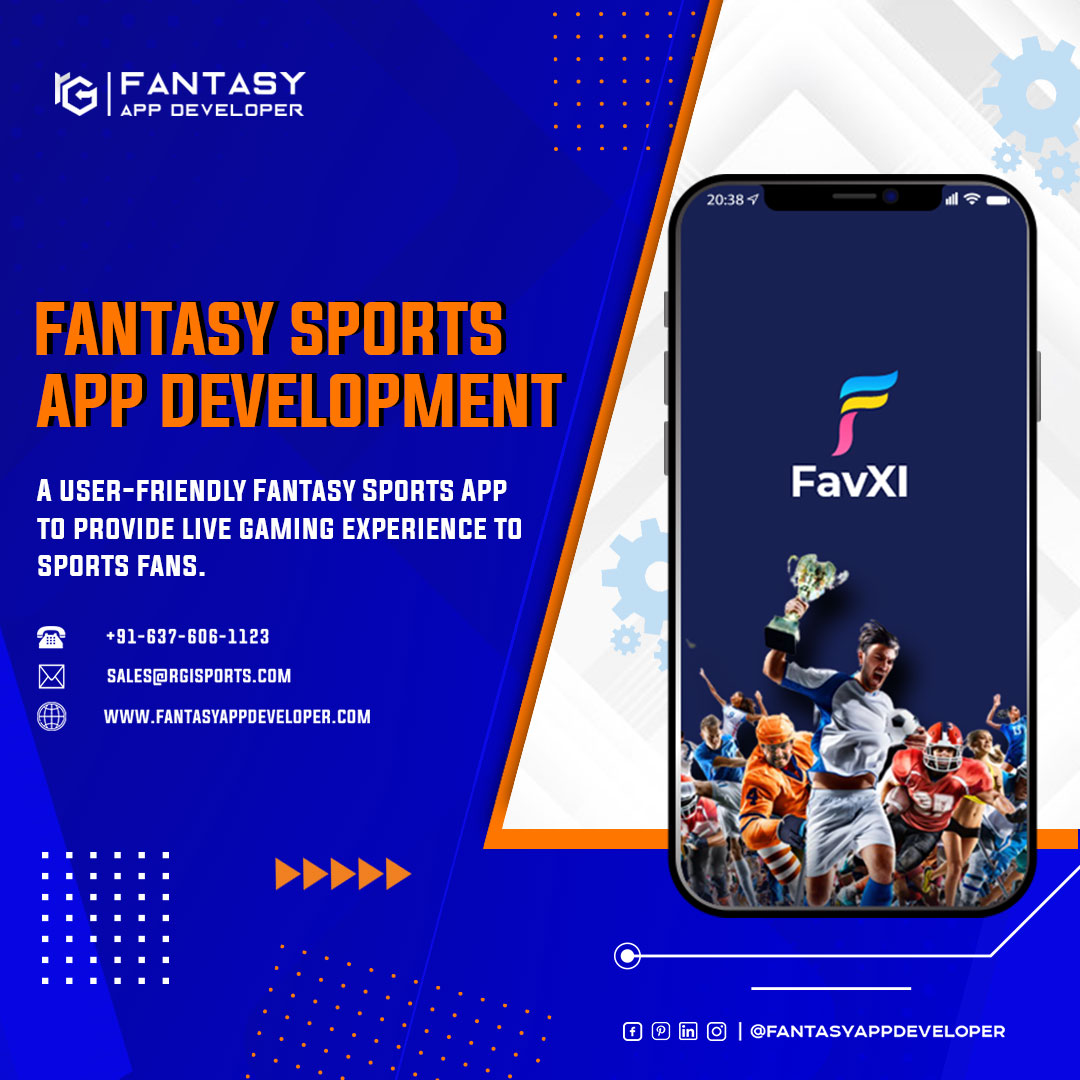 White label solution is not all easy-peasy. It might be simple compared to creating a Fantasy Sports solution from scratch. We are well-versed in preparing such Fantasy sports white label solutions in advance to reduce your efforts in building it from scratch. Don't worry, you always have a chance to get it customized at a certain level to turn it into a unique idea.