Fantasy Sports is now a billion-dollar industry and has become one of the biggest contributors to the growth of the Sports industry. With the industry's growth, every day a new trend is introduced in the market and boosts its growth exponentially. Researchers believe that global fantasy sports will grow with a CAGR of nearly 12%.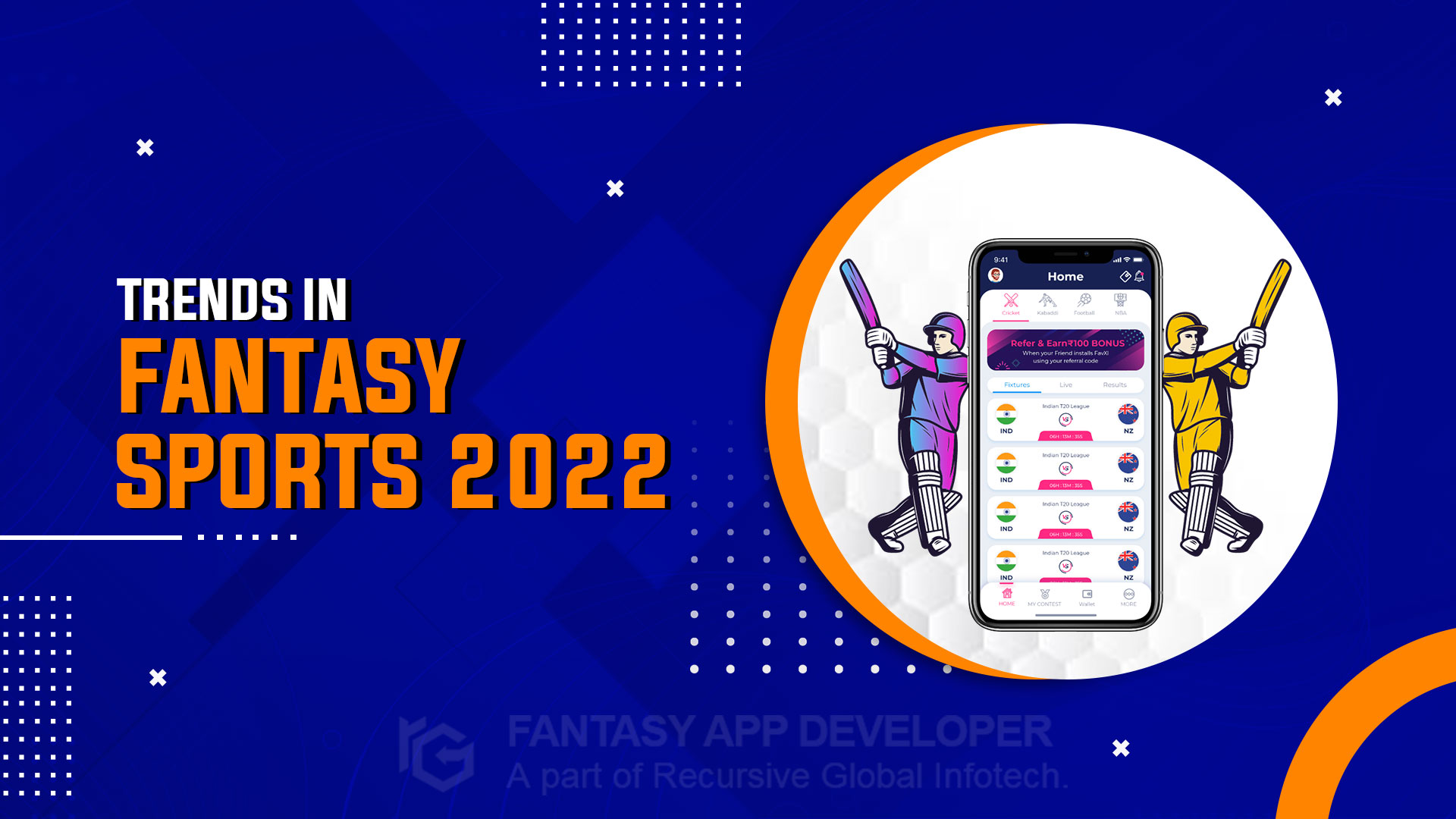 Backed by advanced tools and technologies, the fantasy sports industry has transformed the whole image of sports among sports fans. With the opportunity to showcase your talent and sports knowledge, the Fantasy sports industry is getting the huge attention of sports fans.
To grow the
Fantasy Sports industry
; daily new trends are introduced and executed to improve the user experience. We have done our research and found out the latest trends in the Fantasy Sports industry.
Latest Trends in Fantasy Sports Industry
Here is the list of ongoing trends in the Fantasy Sports industry that shows its overall growth.
01. Female Gamers are increasing
Sports used to be considered as a gender-based activity, but over time; Sportswomen are also getting equal opportunity to play the game. Now, they are not playing only on the field; but also showing interest in fantasy sports to showcase their skills. In recent years, there has been a huge number of female gamers noticed in the user base of fantasy sports. Many female candidates are signed up to play different sports to compete and win real cash prizes. Their enthusiasm is not limited to one sport, they are everywhere.
The UI, personalized experience, and huge cash rewards are attracting Fantasy users to participate more in the game.
02. Prefer to play On Mobile
With the availability of the Internet and smartphones available at an affordable rate, now all sports fans have access to this golden opportunity of playing fantasy sports online. As per research users prefer to play fantasy on mobile compared to other screens.
Moreover, Fantasy Cricket is the primary choice of users to play. The craze of cricket among users makes it the favorite fantasy and most played online sport.
03. User supporting features
Sports are incomplete without insights and analysis of users' performance in the game. Features like leaderboard, insights, rank chart, winnings, etc, have become a trend in the fantasy sports industry. These features make the game interesting and interactive for all the participants.
Such features attract the user's attention and give them insights into their performance to understand their gameplay and perform better every time. These features might look like a small deal for you, but such details keep users engaged on the fantasy sports platform.
Looking skilled developer for your Fantasy Sport App? Or Exploring a ready-made solution? Let's discuss with us on coffee.
04. Variety of Leagues and Tournaments
Who would like to eat the same food daily? No one, likewise no user wants to play only one type of Fantasy sports or Fantasy league. As now all types of beginners and professional players are participating in Fantasy Sports, it is encouraging the operators to cover all types of leagues and provide a wide variety of tournaments to the users.
Moreover, many fantasy platforms even started hosting practice contests like practice matches to prepare the users for the final tournaments and ensure their victory in the game.
What's better motivation than rewards and recognition on the Fantasy Sports platform? And when a fantasy player is getting such rewards continuously, it becomes the ultimate motivation for them to invest their time in playing more fantasy sports. It helps them to focus on the game and travel the extra mile to win the rewards.
Investment of big investors, celebrities, and other industries in Fantasy Sports platforms is allowing the fantasy sports platform to keep huge rewards for the winners.
06. Boost in new applications
With the increase in the user base of the Fantasy Sports platform, now many entrepreneurs are building their applications for both multiple and individual sports. In the beginning, the fantasy sports platform was limited to websites, but now businesses are investing more in mobile applications.
Among all the fantasy sports, Fantasy Cricket has the maximum number of mobile applications due to its craze among Indians. However, our experienced Fantasy Sports App developers know how to offer the best user experience by developing an efficient application.
Daily Fantasy Sports is a type of fantasy sport only. It is the most loving format of Fantasy Sports, where users can play daily and win money daily. The rule of winning rewards daily makes it quite attractive. DFS is quite risky, but with knowledge and skills; a fantasy player can extract huge money by playing Fantasy Sports daily.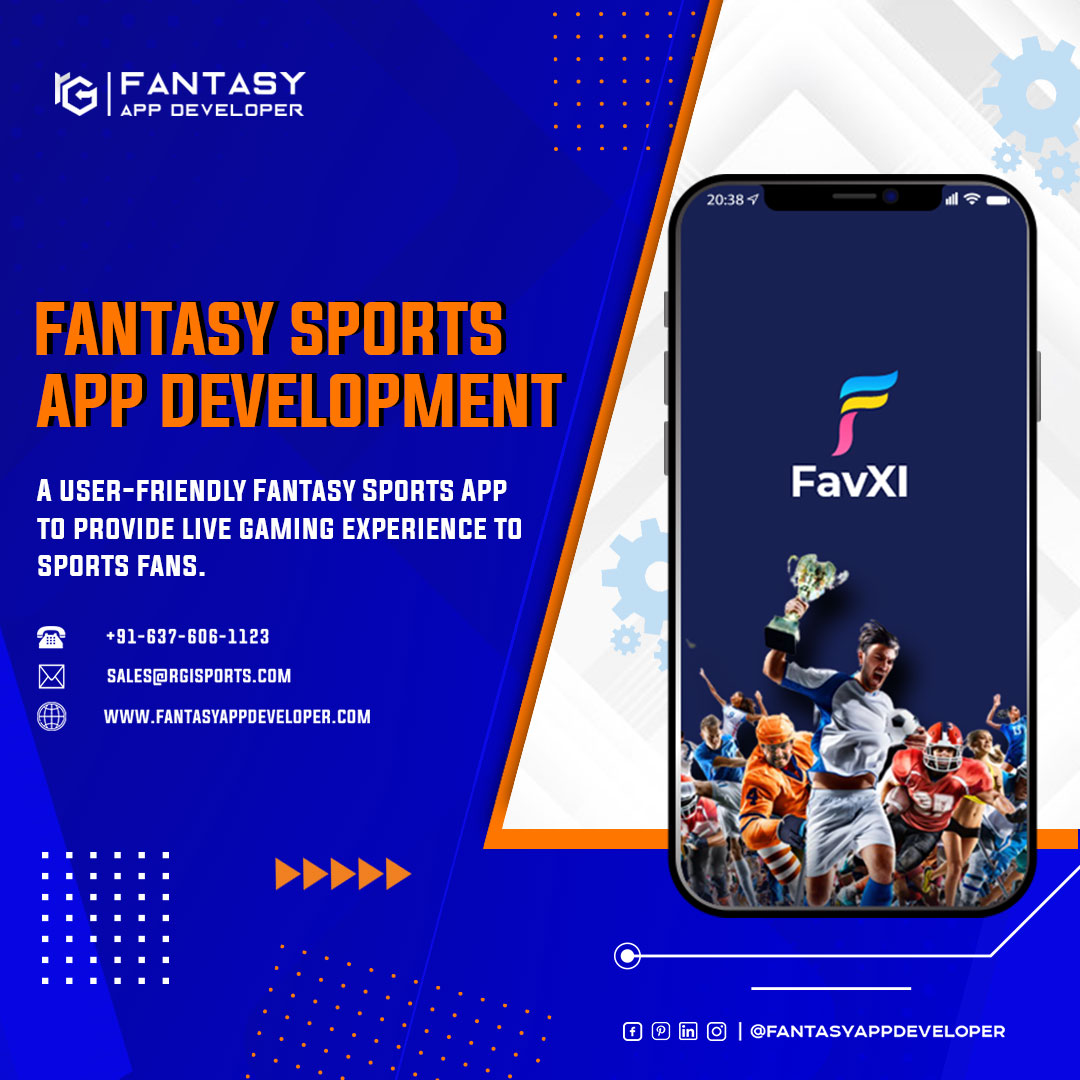 The
Fantasy Sports platform
has gained a lot of limelight recently and has become the favorite entertaining and money-making source for all the Sports enthusiasts, who are looking for multiple opportunities to prove their love for the game. With the increase in the number of platforms in the market, it has become quite a task for Fantasy Sports platforms to attract the attention of enthusiastic sports fans. Following the Fantasy Sports industry trends and hiring professional developers help them to make it easy to reach out to potential fantasy players.